User rights
We have added a new user right restriction to the Users and Privileges view (Management > Users and Privileges): API login only. When enabled for a user they will only be able to log in using the API and M2M authentication. We recommend enabling this setting for technical users created for backend API integrations.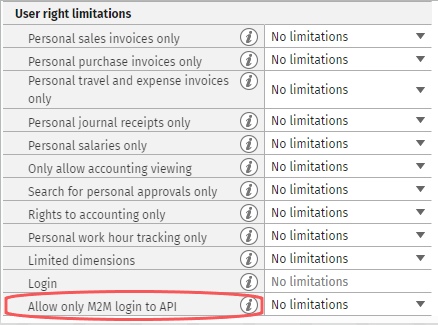 ---
Usability improvements
Sales reporting
Cost receipt management
In the future Cost Receipts management edit tool allows negative values in the price field.